DIJF has delivered lectures regarding nutrition and health under the theme of "early to bed, early to rise with well-balanced breakfast" at elementary schools around Kanto area since 2012. 
Total number of lectures: 136 (Elementary school: 85, Junior Highschool : 25, Sport team: 17, Others: 8)
Total number of audience: 19,000  
*as of December 2017
National registered dietitian delivers lecture using fun slides/quiz to talk about the importance of lifestyle habit and nutrition.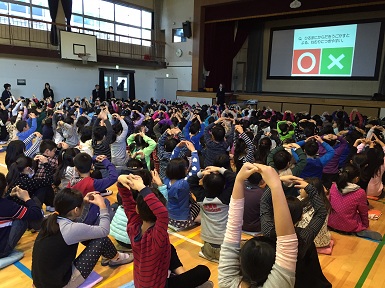 January 2015 at Minami-Kasai Elementary school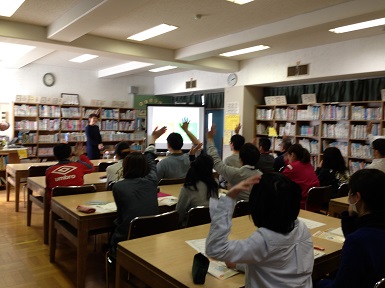 April 2015 at Hino Dainana Elementary school
We distribute the nutrition education guidebook "Gohan-damon! Genki-damon!" to achieve healthier life.   
After the lecture, we ask the audience to answer the questionnaire for our referece and future guidance. 
Free sample of yogurt and water supported by Danone group available upon request.   

To apply for the lecture, please visit our Japanese page and fill in the application form.
Nutrition Q&A
National registered dietitian "Ms. Mariko" answers the frequently asked questions received from the audience of the nutrition education lectures at "Nutrition Q&A". 
 
Sample page of "Nutrition Q&A"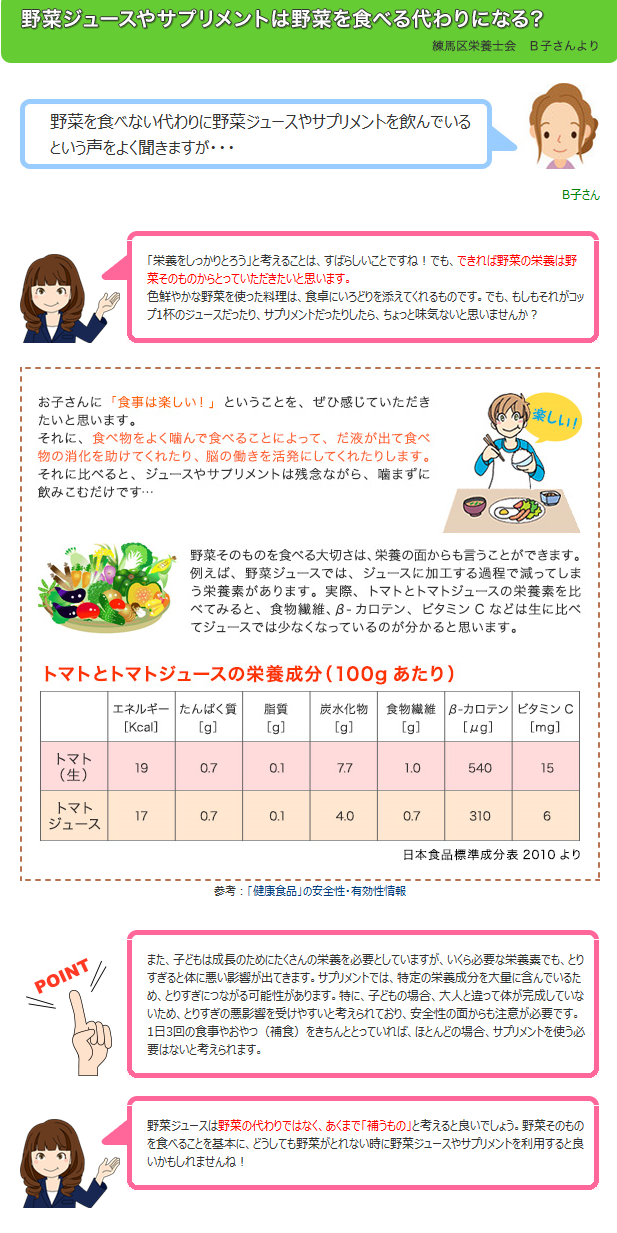 ↓

Visit the page (in Japanese)

Photos from the Nutrition education lectures on next page: