NUTRITION EDUCATION
Danone Institute of Japan Foundation (DIJF) encourages the children and their parents to enjoy together learning about the importance of having a well-balanced diet.
Nutrition Education Website "Gohandamon! Genkidamon!"
"Gohandamon! Genkidamon!" is a family-friendly nutrition education website offering various content as below.   

"Are you leading a healthy lifestyle?"
Answer some questions and you will get a result of your lifestyle balance check on a graph and some useful advice!  

"Let's sleep early, get up early, and have a good breakfast!" 
Let's learn the concept of "sleep early, get up early, and have a good breakfast".  
"Nutrition Education Quiz"
Why don't you challenge the nutrition education quiz ranking battle?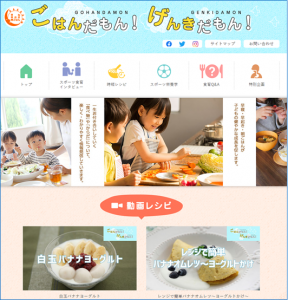 "Easy breakfast recipe"
Healthy and easy breakfast recipes both in text and video available!!
"Interview with athletes on eating habits"
We have conducted interviews with athletes contributing in various sports including former Olympians on their eating habits and diet.  
"Sports Nutrition"
Certified dietician "Ms. Hisako" talks about the relevance between sports and nutrition on timely topics.  
"Q&A – from nutrition seminars"
Certified dieticians "Ms. Mariko" and "Ms. Yukie" answer the questions came up in the nutrition seminars.  
"Feature Article"
Articles about timely topics or spotlighted useful information are occasionally posted.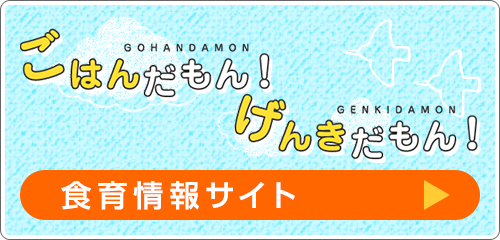 DIJF Official SNS
Please follow our official Twitter, Facebook, and Instagram!
Leaflet for Food Education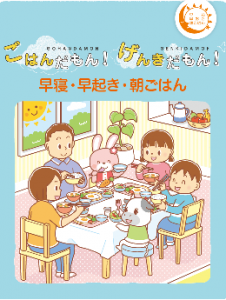 DIJF produced leaflets entitled "GOHANDAMON! GENKIDAMON!" for primary school children and their parents or guardians. The theme means "Let's sleep early, get up early, and have a good breakfast!".
Read More
Nutrition Education Lecture
The Lecture for students or protectors @ some Elementary Schools. The Lecture of Food & Health Education by DIJF produce was held! Let's study about "improvement of the lifestyle and having a well-balanced diet"!
Read More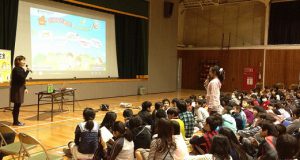 Early to bed and early to rise with well-balanced diet!  
DIJF has been promoting healthy life style national movement as a member of "Early to bed and early to rise with well-balanced diet!" promotion committee.
Read More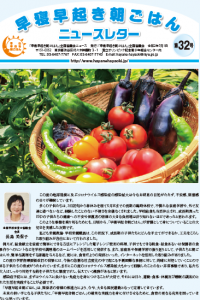 DANONE NATIONS CUP
Following the 1998 FIFA World Cup in France, Groupe DANONE decided to create an international football tournament for kids.
The Danone Nations Cup is the world's biggest football tournament for children aged 10 to 12. Throughout this competition, the values of Fair Play, Openness, Sharing and Pleasure are promoted to all involved.
Each year since its creation in 2000, 2.5 million children from all 4 corners of the world participate in the event. Throughout the 40 participating countries local and national finals are organised, whereby the winning team represents their respective country at the World Final.