THE FINALISTS OF THE 2ND EDITION OF DIPA, 2020 
NEW!
After an international call for application opened from June to October 2020, the Prize Committee of the 2nd edition of DIPA chaired by Prof. Olivier Goulet, MD, PhD (Necker – Sick Children Hospital, Paris Descartes University, France) met in January for the hard task to deeply analyze thirty four  applications, received from all over the world. 10 finalists were preselected for their innovative and collaborative approach on the Alimentation topic.

Press Release
Download the press release enclosed↓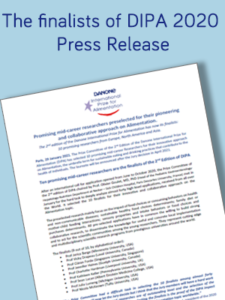 For more information, please visit the HP of Danon Institute International.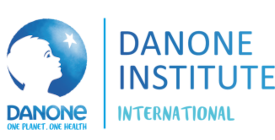 About DIPA
Danone Institute International opens the 2nd Edition of the Danone International Prize for Alimentation (DIPA). The prestigious prize for Alimentation to mid-career Researchers opens the Call for Applications until October, 16, 2020.

Since the last edition in 2017, the Danone International Prize for Alimentation (DIPA) has evolved from the former Danone International Prize for Nutrition. The change is in recognition of the need for innovative and collaborative approaches that take account of the diverse influences on people's food choices and eating habits – including economic, social, psychological, environmental and cultural factors – collectively known as "Alimentation".
The DIPA is being opened to mid-career emerging leaders in the field, rewarding pioneering research that spans multiple disciplines and represents a major advance in Alimentation.