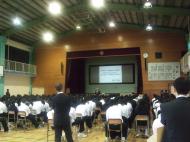 The Lecture for protectors at a elementary school in Tokyo. The Lecture of Food & Health Education by DIJF produce was held on January, 2012 at the elementary school! Let's study about improvement of the lifestyle and having a well-balanced diet!
Lecture 'Food & Health Education' for protectors @ SHISHIBONE-HIGASHI Elementary School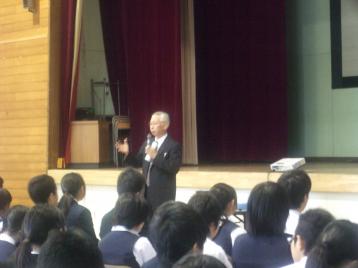 The Lecture of Food & Health Education for protectors was held by DIJF on January 28, 2012 at the elementary school in Edogawa-ku, Tokyo!
In the lecturer, Ms Mariko Ito, a registered dietitian, taught the importance of life rhythm and the eating habits by showing the food education pamphlet which DIJF produced. She also proposed some suggestions which improve breakfast recipe with simple resources and can be tried easily with children.
We want to continue this kind of event in the educational fields directly to children and protectors as a part of our nutrition education activities, which will contribute to improve lifestyle of children.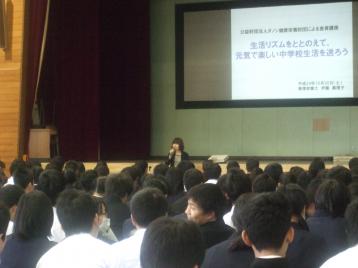 Danone Group in Japan supported this event by several ways including providing some samples.