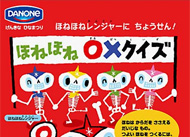 Challenge to the BONE RANGER !Try to answer ○× quizzes about the bone
Challenge to the BONE RANGER !
Try to answer ○× quizzes about the bone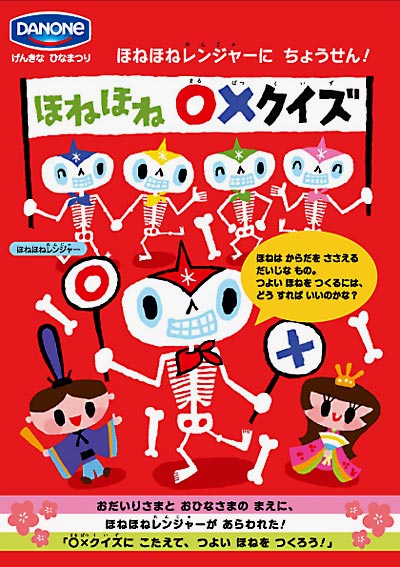 Please challenge to ○×'s quizzes about the bone. You will get special foods making bone strong when you answer ○×'s quizzes correctly. You will be "the BONE RANGER" when you reach the goal of a quiz chart..
Let's learn the importance of strong, healthy bones while enjoying the quiz chart together with your children.
Bone plays an important role of supporting the body. Let's learn together how to make the strong bone while enjoying the pretty illustration about food intake.