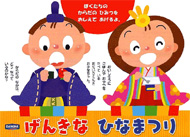 Where do foods we eat go? Let's look inside the human body
Where do foods we eat go?
Let's look inside the human body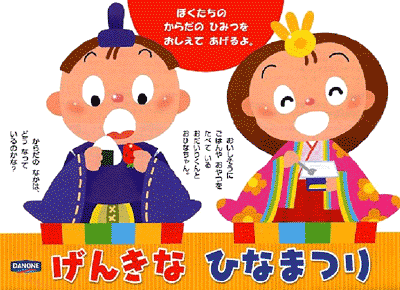 This year's leaflet introduces bone and muscle and the process of digestion to help children (aged 3-5) learn about the importance of food and health.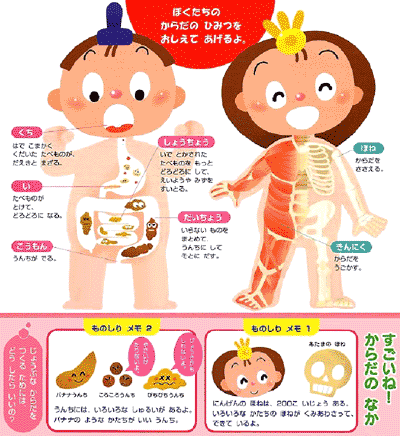 How to stay healthy?
☆ don't be a picky eater!
☆ Play or exercise in open air.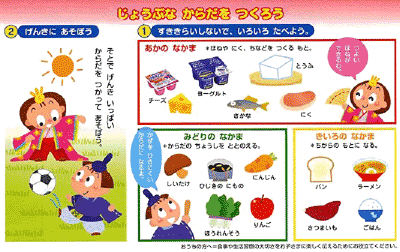 Foods belonging tothe red groupstrengthen blood, muscle and bones.
Foods belonging to the yellow group give you energy.
Foods belonging tothe Green groupkeep you in good condition.